PlaygroundS
In the summer of 2019, we were so incredibly blessed to be able to purchase two beautiful new playgrounds.
Preschool
One playground is designed specifically for little hands and little legs, a perfect fit for our precious preschool students. The preschool playground includes talk tubes, a match game panel, a quarter turn slide, vertical and bedrock climbers, a club house, musical flowers, swings and a boat!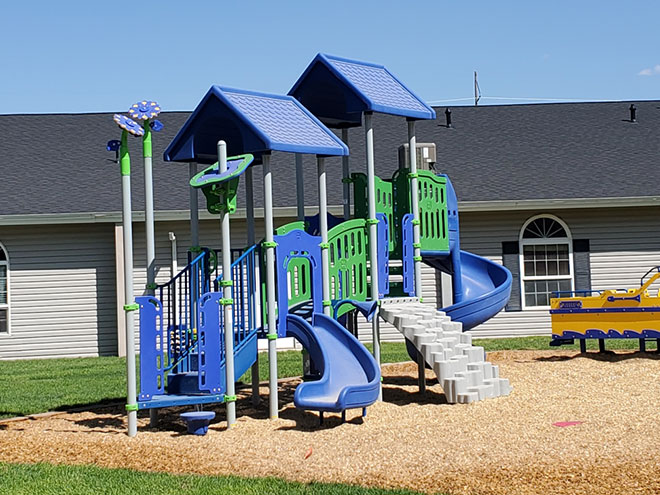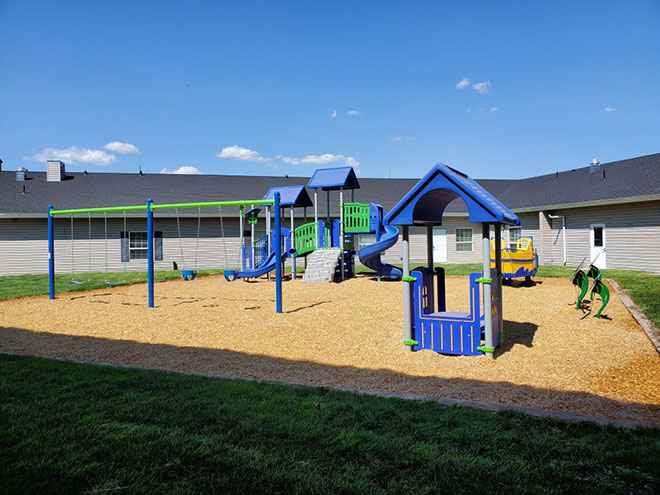 Elementary
The second, larger playground has equipment that encourages lots of active movement and extreme play for older students! There are slides and a dual ninja racing course with lots of overhead challenges. This playground also includes traditional swings, as well as a disc swing.

---
Watersprings School Playground Sponsors
Watersprings School would like to especially thank the following sponsors: