Financial Support
Watersprings School depends on financial gifts to enhance our mission. We encourage the Biblical principles of stewardship by providing a giving opportunity that provides a tax advantage for individuals, families, and businesses. Thank you for your consideration in donating to Watersprings School! Donate online here.
If you would like to send a check in the mail, please mail to Watersprings School at 4250 S 25 E, Idaho Falls, ID 83404. Please indicate the program or gift designation in the check memo line. Checks can be made out to Watersprings School.
As an Idaho tax payer, your donations to Watersprings School may be eligible for a 50 percent education tax credit. This credit is available regardless of whether or not you itemize deductions. For those who do itemize, a donation to Watersprings School I allows income tax deductions on both your state and federal returns. A tax credit is a reduction to the actual tax you owe or an increase in your refund.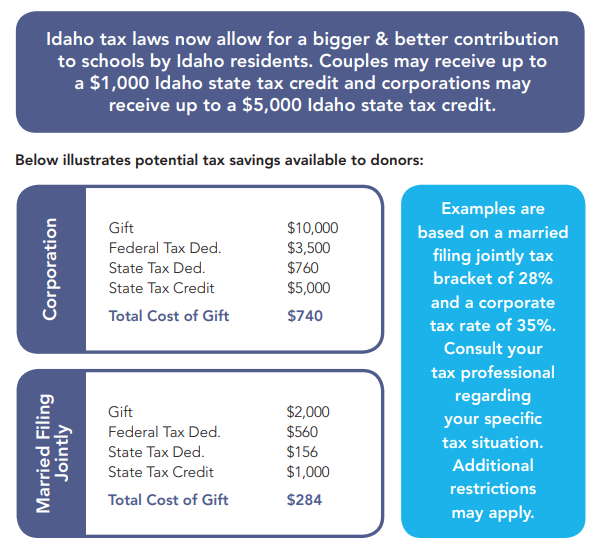 Playground Donation
If you would like to make a tax-deductible donation for our playground, donate here. To learn more about the playgrounds and view sponsors, click here.
Fundraisers
Box Tops
Our school collects Box Tops and sends them in for financial support. Please click here for more info.